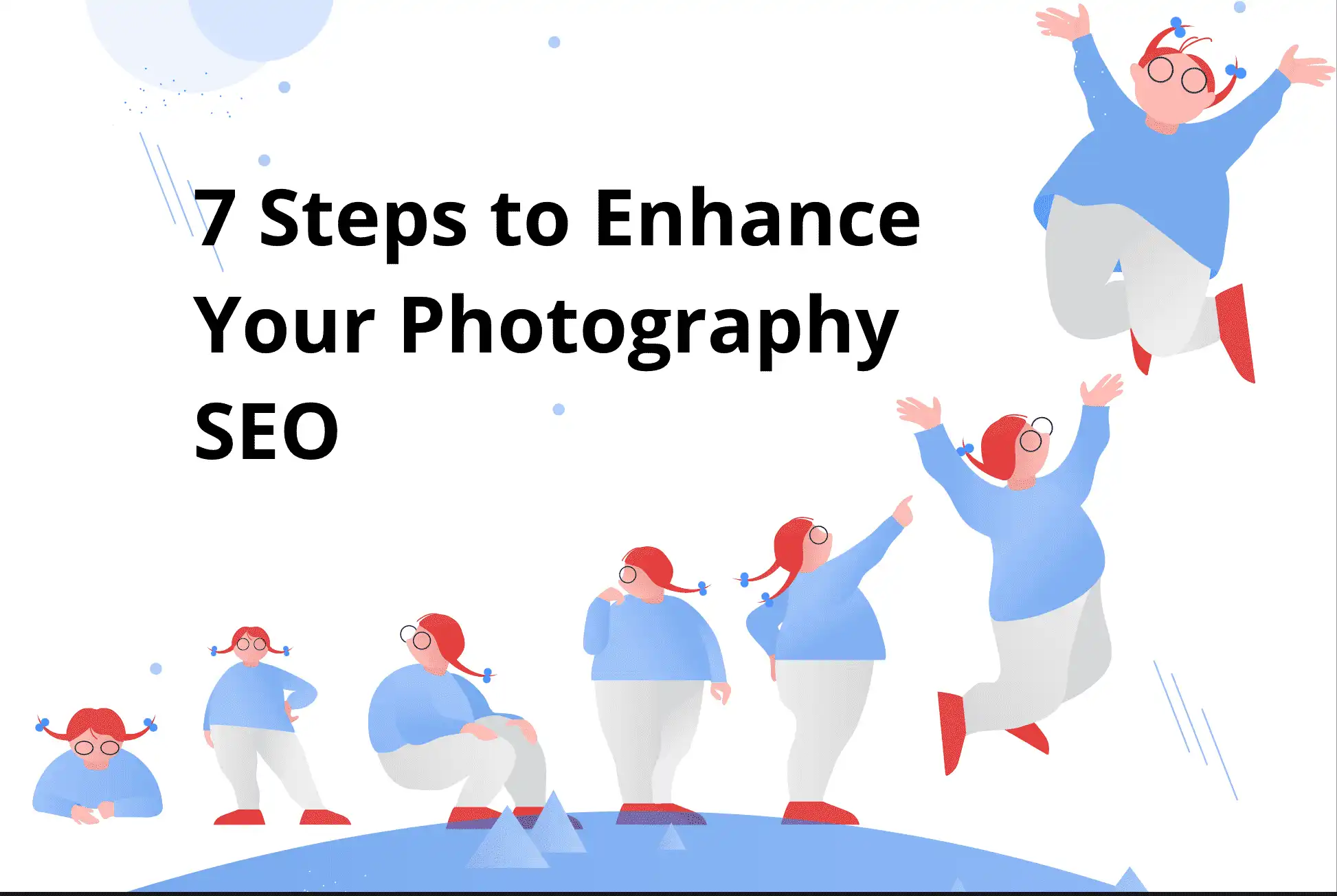 You may think that your photography website doesn't need SEO, but your website needs it just as much as any other site on the internet!
SEO is crucial for any business that wishes to thrive in the online market.
SEO can be difficult to grasp, but its basic premise is to get your website at the top of the search engine results.
Of course, getting to the top is easier said than done, but we're here to help you out. Here are seven steps to improve your photography website's SEO!
Using Yoast SEO
First, we need to know the tool we can optimize our websites, and one of the best tools is Yoast.
Designers, website owners, and even experts use Yoast SEO to ensure that the content on their website adheres to the highest optimization standards.
When it comes to content optimization, Yoast provides two essential standards that also contain substandard.
The first one is the SEO analysis that includes keywords in your content, meta descriptions, adding links to your content, and more.
The second part is the Readability analysis. This part assesses how readable your post is and provides recommendations for sentence and paragraph length, use of transition words, and more!
So, the best thing you need to do is to install the Yoast SEO Plugin to your website, and then let's start optimizing.
Find Your Main Keyword
The free Yoast SEO analyzer allows you to input one main keyword for your page or blog post. Therefore, the first thing you need to do is to find your primary keyword. You can use the following tools for your keyword search:
Google Keyword Planner
Soovle
Google Search Console
Ubersuggest
Try to make it your goal to mention the main photography keywords in the first 100 words of your blog post. This means mentioning your main keyword in your introduction. Making it as seamless as possible is key to optimizing the quality of your blog posts.
The number of keywords you use in your content depends on the content that you're making, but using at least five keywords in a short blog post can elevate your content's quality.
Avoid forcing keywords into places that don't make sense.
Think of quality over quantity. If it doesn't add anything to the story you're trying to tell, don't add it in! Instead, keep your content on point and as natural as possible.
Optimizing Titles & Meta Descriptions
Your Yoast SEO tool provides a checklist that you need to greenlight to optimize your content. One of the things you need to do here is to optimize your titles and meta descriptions. For example, see the elements boxed in red in the photo below.
The SEO title of your website is one of the most crucial factors for improving your SEO. The title is what appears at the top of your search engine result, be sure to keep that in mind!
On the other hand, the meta description is the text shown beneath the title and URL.
Your meta description doesn't influence the rank of your website, but it does encourage people to click on your site! Keywords written in the search bar by the user will be shown in bold lettering, so make sure to put some thought into your description.
Optimizing Headers
Header tags don't affect your SEO much, but it's still important to keep your header titles in mind!
Headers provide structure to your blog posts and your web pages. Having a good title makes your content easier to read and process for users scrolling through your website. Good headers will also help search engines browse through your website a lot easier!
The "H1" header tag is the most significant tag that can appear on your webpage, which is why it's usually used as the title.
Having multiple H1 tags can get a bit confusing, so make sure you only use this once per web page!
Optimizing your URLs
URL structure is crucial to make your website more organized. Make sure that your URL isn't too long, and if possible, squeeze in a keyword where it's relevant!
Messy URLs with irrelevant information in them can knock down your Google ranking by a lot.
The first 3-5 words in your URL have the most weight when ranking your webpage, so make those words count.
The URL for the page or blog post is seen on the slug; please see the image below. So, make sure to mention your main keyword here.
Outbound Links
A common mistake that some websites make is avoiding linking to other websites because they're afraid that the users may not return. However, linking to relevant websites that are also good quality can boost your SEO.
Outbound links to related pages and websites signal relevancy that indicates the blog post's topic to search engines.
A few reliable websites that you can link include websites with .gov or .edu domains.
Also, don't forget your post or page to link to relevant posts on your website. This is your internal linking. So, hit the green light when optimizing links by adding outbound links and internal links in your post, as seen below.
Boosting your Website Speed
The speed at which your site loads is one of the most crucial factors for SEO and user experience. Optimizing your website's speed is a significant investment that can net you a lot of engagement and clicks from your potential clients.
Try avoiding shared hosting, as that usually means that you'll be sharing the same server as a hundred other sites.
Photography websites utilize a lot of imagery, so making sure that those photos load fast is crucial for user experience and your search engine rankings!
Not everyone has the patience to sit through one to two-minute loading times. If your website doesn't provide a high-quality user experience, other sites will. Spend money on good website hosting to ensure that your website's speed is ahead of your competitors!
Optimizing Images
Aside from obvious optimization tips like downscaling some of your images to help with your web page speed, it would help if you also thought about editing the text associated with the photos on your website. The name of your image's file is called the alt text, and it's vital!
The best way to optimize your Alt text is to describe your photo and add your primary keyword briefly. Next, make sure that you copy your Alt text and paste it on the image's title attribute.
Remember, Alt text tells search engines what your image is showing. This helps boost your image rank in search results.
Conclusion:
There's no magic pill you can take to make your website gain more traffic. However, these tips might still help boost the publicity and quality of your website if you choose to follow them!
Now, go out there and apply what you learned in this article.