Dreading about how to organize a lifetime of photos? Don't worry, you're not alone. So much so that the struggles of the photo importing and sorting process has become a viral comic among photographers.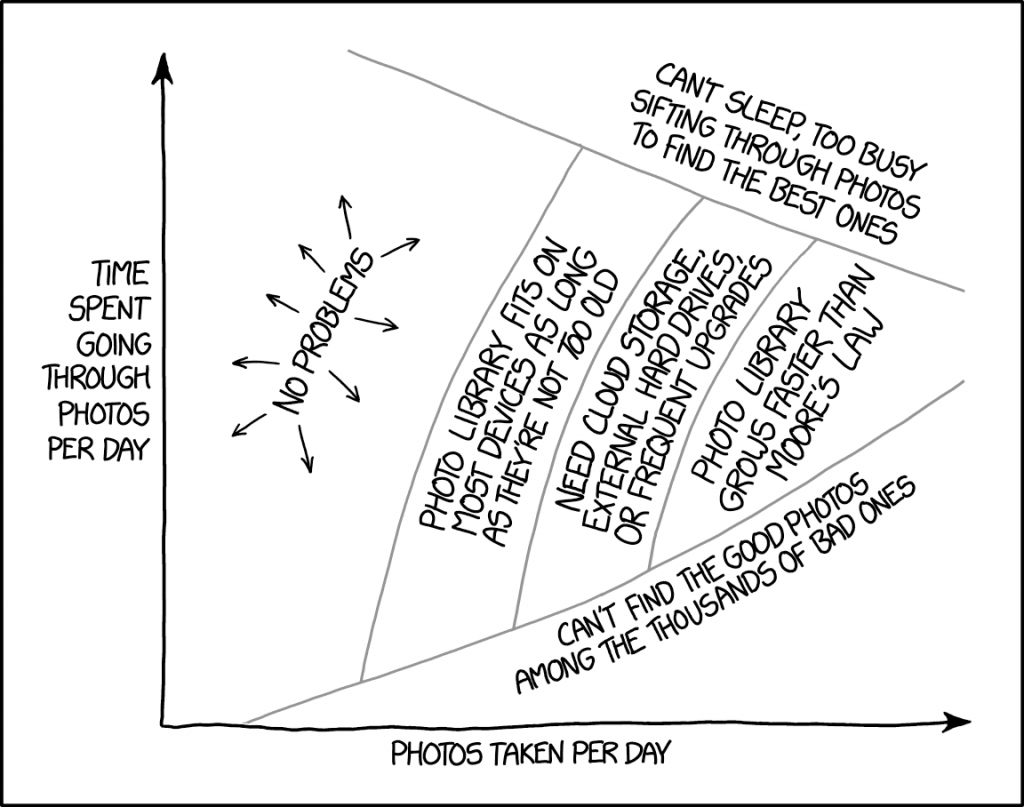 In today's digital age, our lives are filled with a myriad of digital photos. Whether you're a professional photographer, a beginner actively trying to pursue a career in photography, or someone who simply enjoys capturing memories, managing and organizing your ever-growing photo collection can be a tedious and time-consuming task.
In fact, studies show that professional photographers spend at least 18% of their time sorting photos. The hours burned is quite significant, considering that organizing is simply the first step in the post-production process.
Luckily for you, artificial intelligence (AI) is revolutionizing the way you import, sort, and manage your photos. Machine learning is making the entire process simpler and faster. In this blog, we'll explore how to streamline your photo importing and sorting process through AI-powered photo sorting software.
Before we delve into the world of automated solutions, let's first understand why it's essential for every type of photographer to know how to organize photos into folders, albums, or collections efficiently.
An efficient photo importing and sorting process is a critical step in the post-production workflow for several important reasons:
Saves a lot of time – Photographers are often agonized by the thought of determining how to sort through thousands of photos from a series of shoot sessions or events. Manually sorting through this volume of photos takes too much time, compromising the rest of the post-production process. AI-powered tools can automate much of this step, allowing photographers to focus on the creative aspects of their work.

Enhances productivity – When photos are well-organized and easily accessible, photographers can work more efficiently. They can quickly find the images they need, whether it's for editing, client presentation, or portfolio building. This efficiency can lead to increased productivity and faster turnaround times for clients.

Improves organization – Efficient photo management helps photographers maintain a structured and logically organized library. This makes it easier to find specific images for various purposes, such as marketing, publication, or portfolio development. It also ensures that valuable photos are not lost or misplaced.

Reduces storage costs – Managing large volumes of photos can be costly in terms of storage. By eliminating duplicates and organizing images effectively, photographers can save a lot on storage space. This also leads to a reduced need to purchase additional hard drives or cloud storage solutions.

Increased client satisfaction and retention – For professional photographers, organized photo management is crucial in meeting client satisfaction. An organized photo management system helps ensure that clients receive their images promptly and in their required format. When clients are satisfied, they are more likely to return for future projects, provide positive online reviews, and recommend the photographer to their network.

Streamlines the post-production process – Sorting raw images is a prerequisite to photo culling and editing. Having an organized library will enable photographers to identify the strongest images quickly. This task is particularly valuable in time-sensitive situations such as event and wedding photography.

Provides leeway to get creative – When photographers don't have to spend excessive time on sorting and organizing, they can invest more energy and creativity in the editing phases of their work. This results in higher-quality final products that meet, or even exceed, their clients' expectations.

Better consistency – A well-organized photo library ensures consistency in file naming, tagging, and categorization. This uniformity is especially important for photographers who work on long-term projects with large organizations or those who aim to create a cohesive body of work.

Ease of building a cohesive portfolio – Photographers often revisit their past work for various reasons. This may include creating portfolios, updating websites, or re-editing photos. A well-managed photo library makes it easy to find and use images from past shoots.

Legal and copyright protection – Properly managed photos can serve as essential evidence for copyright and intellectual property protection. It can help photographers prove the originality and ownership of their work, especially in cases of copyright disputes.


Essentially, efficient photo management is not just a matter of convenience. Rather, it's a fundamental aspect of every photographer's workflow that directly impacts the success of your business.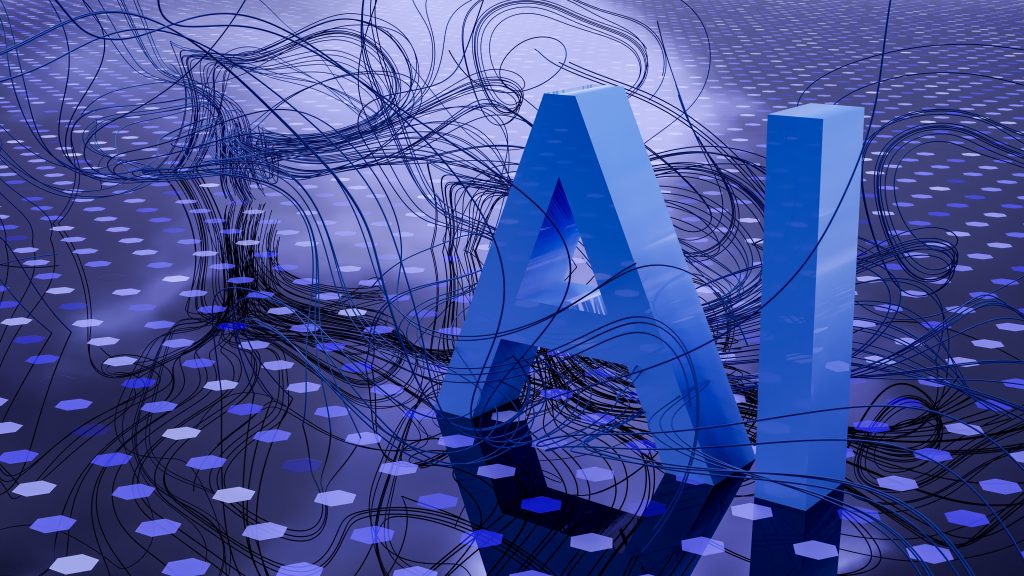 Embracing AI-powered tools to streamline your photo management can be a game-changer that will allow you to focus on what you do best: capturing and creating stunning images.
How to Streamline Your Photo Importing and Sorting Process Through AI-Driven Tools
Step 1: Choose The Right Software
The first and crucial step in the process is to choose the right AI-powered software for your needs. There are key factors to consider in selecting tools that will best support your needs:
Image Recognition Capabilities – Recognition technology allows the software to automatically and accurately tag and categorize your photos based on objects, people, or scenes. Such feature saves you significant time in manual tagging and sorting. Look for tools that have advanced capabilities in this area. The precision and organization of your image library will rely highly on the AI's image recognition capabilities.

Compatibility and Integrations – Ensure that the software you select is compatible with your operating system and camera equipment. You wouldn't want to invest in a tool that doesn't work with your existing setup.

User-Friendliness – A user-friendly interface is essential, whether or not you're a tech-savvy photographer. The goal is to utilize AI to simplify your workflow, not complicate it. Likewise, a software that's easy to use doesn't come with a steep learning curve. This means that you can simply dive in and determine how to leverage its capabilities in a day or two.

Reviews and Feedback – Before making a decision, search for reviews and seek recommendations from fellow photographers. Learning from others' experiences can save you from subscribing to the wrong tools.
Step 2: Set Up Your AI-Powered Software
Once you've chosen the right software, it's time to set it up. This basically involves installing the software on your computer or mobile device and configuring it according to your preferences.
While different tools may have varying set up specifications and specific processes, generally, all AI-driven photography software requires you to accomplish the following:
Follow the installation instructions provided by the software developer. Ensure that the software is correctly installed and functioning on your device.

Customize the software's configurations to match your preferences. This may include specifying where your photos should be imported, choosing image quality settings, and deciding whether you want to enable automatic tagging and sorting features.

Some AI-powered software may require an initial training period to improve its accuracy. This involves feeding the machine a variety of your original images. This way, it can better recognize objects, faces, and scenes, as well as recognize your unique photography style.
Step 3: Importing Your Photos
Once your software is installed and configured, the importing process can officially begin. The basic steps in doing so are:
Connect your camera or mobile device to your computer and use the software to import your photos directly. AI-powered tools typically offer automatic importing, making the process effortless.

Specify the import locations or where you want your photos to be saved. Organize your directories in a logical manner, such as by date, event, or place where they were taken.

Check for duplicates. Although AI-driven tools can detect and eliminate duplicates during the import process, it's always best to take another look at the selection. This ensures accuracy, particularly during the AI's learning stages.
Step 4: Utilizing AI for Sorting and Tagging
This stage is where you can fully leverage the power of AI in streamlining your photo management process. Remember these important elements that you can take advantage of in your photo importing and sorting process:
Automated Tagging – The software will automatically tag your photos based on what it recognizes in the images. This could include tags for objects, people's names, and locations. Tags make your library easier to navigate and browse through, even if you're dealing with tens of thousands of images.

Facial Recognition – Some of the top AI-driven photography sorting tools can recognize and tag people's faces in your photos. This simplifies the process of sorting photos with human subjects. For wedding, event, and portrait photographers, this feature is essential in applying that much needed structure into your image library.

Scene Recognition – AI-powered software can identify scenes and landscapes, making it easier to locate photos from specific trips or events. Whether you're a seasoned nature photographer or an avid shutterbug traveler, the scene recognition feature will come in handy as you sort through thousands of new photos.

Keyword Tags – Select tools allow you to add custom keyword tags that make images searchable through text. You may use this feature to further categorize and label your continuously growing image library.
Step 5: Review and Refine
Even with the presence of AI, it's still crucial to review and refine your photo organization periodically. The adjustments that you apply will become part of the system's knowledge base which. This machine learning further enhances the way your photo sorting software does its job.
So, what exactly do you need to look out for?
Auto-Tags – Make sure that the automatically generated tags are correct to avoid misplacements in your photo library.

Albums and Collections – Check if the titles for each event, project, or theme are correct, and go through each collection to ensure that the contents are what you have intended them to be.
As part of this step, it's also important to make it a habit of backing up your organized image library once you have reviewed and made the necessary changes. This will prevent any losses in case of hardware failures or accidents.
Step 6: Share Your Work
A well-organized photo library makes it easy to showcase with friends, family, and especially clients. Whether you're considering creating web galleries to reach a broader audience, sharing your photos on social media to build online presence, or having them printed professionally for physical displays, the possibilities are now endless.
How To Organize 30 Years of Photos
Managing your ever-expanding photo collection doesn't have to be an overwhelming task. With the power of AI-powered photography tools, you can streamline your photo importing and sorting process, making it more efficient and enjoyable.
Start by identifying the right software, setting it up, and letting AI do the heavy lifting when it comes to categorizing and tagging your photos. Don't forget to regularly review and refine your collections so you can make the most of your well-organized photo library to showcase your work.
Embrace AI and transform your photography workflow into a seamless and organized experience. You will experience the difference in your photography business as it sets the ground for structured workflows while giving you more time to get creative.
Ready to streamline your post-production process through AI-powered tools?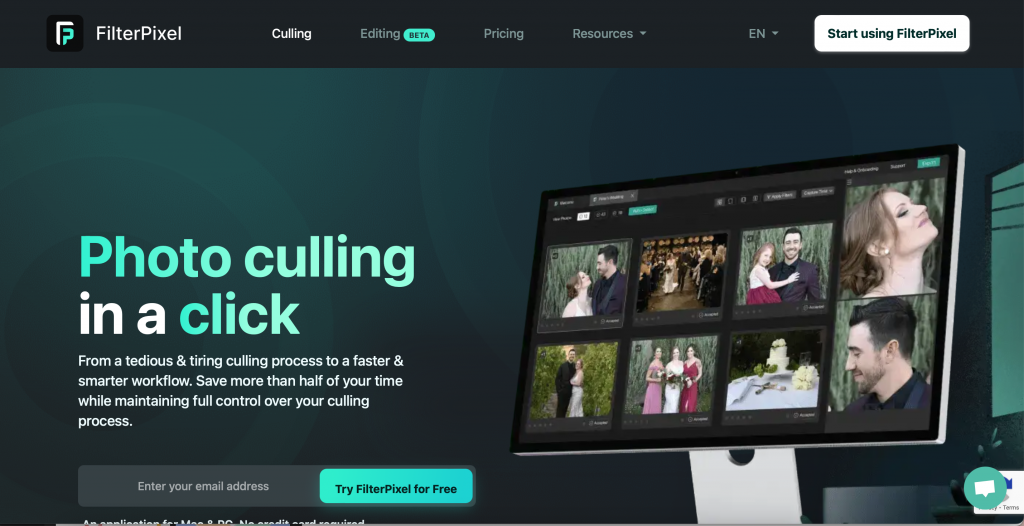 FilterPixel's remarkable capacity to reduce the culling process by 80% and its extensive customization options empower photographers of all skill levels to streamline their workflows, all while preserving complete creative control over their images. Harness the power of AI and transform the way you organize your photo library to produce consistent, high-quality images.

Learn more about what we offer: https://filterpixel.com/