5 Best Photo Management Softwares for Mac and Windows in 2023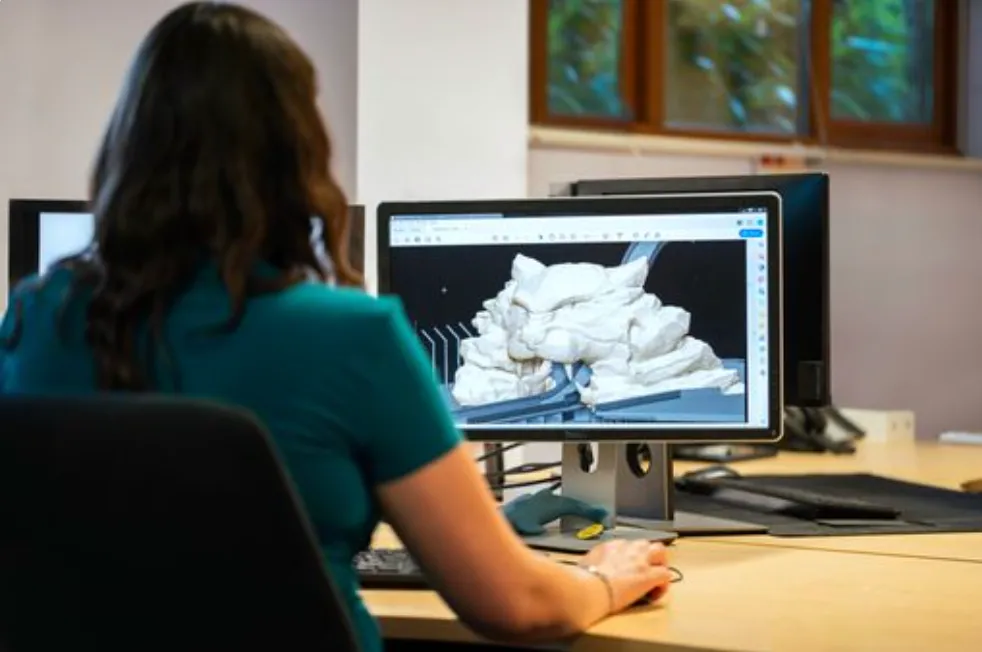 The advent of technology has brought us many wonders—one of them being the convenience of preserving moments in our lives in the form of snapping photos. Arranging thousands of photos can be a hassle, though, so here are 5 of the best photo management tools for Mac and Windows!
Adobe Lightroom
We can't talk about software for photo management without mentioning the gold standard in professional image workflow software. Adobe Lightroom isn't just an average photo organizing software, and it's a complete package!
With support for both Windows and Mac—you can utilize this top-notch app regardless of what operating system you're currently working on. It also has cloud storage which can help you out a ton if you're low on storage for your device. Having your files stored in the cloud also helps if you have multiple devices that you want to work on.
Getting Adobe Lightroom also gives you full access to Adobe Photoshop, getting you two for the price of one! Even you can't buy lightroom as a one-time purchase anymore. For $9.99 per month, the Creative Cloud Photography subscription is worth it if you're a hobbyist or a professional photographer looking for a photo management tool packed with other convenient tools.
Pros
Top-notch photo management and organization tools.
Convenient face detection options and tagging.
Can connect to multiple devices and mobile apps.
The subscription gives you access to the full version of Adobe Photoshop.
Cons
No Artificial Intelligence
Requires a subscription.
Lightroom itself has minimal editing options.
Compatibility:
Windows & Mac
FilterPixel
Quick, efficient, and smarter cataloging at the press of a button. FilterPixel is a relatively new software for photo management that more and more people slowly recognize as a great alternative for well-established photo managing services. With its AI-based culling classification and correcting tools, FilterPixel has the potential to be on top of its competition! The photo management for mac is also incredibly convenient.
Filterpixel classifies and segregates objectively lower quality or "bad photos" from the good ones. This helps hasten the culling process and saves you a lot of time in the long run. It doesn't just classify an image as "bad" and move on though, FilterPixel provides AI quality ratings and tags that help you make decisions quicker and easier.
The seamless image integration is also a huge upside—syncing your images with just a press of a button in Lightroom. In addition, the app's layout is relatively beginner-friendly, and you can even personalize it to make navigation easier!
Want to try FilterPixel out for yourself? Get access to its functionalities for free here!
Pros
Beginner-friendly layout.
Versatile tools and functions.
Image processing and integration are seamless.
AI tools add a layer of convenience.
Massive time saver.
Cons
Access to the AI tools and other functionalities requires a paid subscription.
Relatively new service.
Compatibility
Windows & Mac
CyberLink PhotoDirector 10
A top-notch software for photo management and an efficient image editor—CyberLink PhotoDirector 10 has been at the top of the game for quite a while now. The straightforward interface and support for most image formats have made CyberLink a hit with professional photographers and hobbyists alike.
CyberLink has a competent image adjustment function that can cut your photo editing time easily by half. It also has a seamless image searching process. Simply look up keywords like date, color, location, or even faces tagged in the images!
What it lacks in lens profiles and other functions is its AI tools and overall convenience. However, CyberLink is perfect if you want a photo management tool that's easy to understand while also being able to contend with more complex apps!
Pros
The user interface is easy to understand.
Editing tools are efficient and easy to use.
Editing tools are satisfactory for casual editing.
Cons
It lacks some capabilities like geotagging, which are staples for other apps.
Lens profiles are lacking.
Compatibility
Windows 10, 8.1, 8, and 7
ACDSee Photo Studio
If you want proper photo management for windows packed with useful features and advanced facial detection, you should give ACDSee Photo Studio a shot! With superb image organizing options and loads of useful features that can get up your image game, this service gives giants like Adobe a run for their money.
ACDSee Photo Studio has all the basic features of a photo managing and editing app paired with other features that make it unique. For example, the password protection feature lets you secure your files and folder. If you value your protection or share your device with other people, this can be a lifesaver!
Despite the many convenient features, ACDSee's facial detection is the highlight of the service itself. Facial detection makes organization and searching photos better and more efficient, and it also makes editing options such as object removal and other adjustment tools more precise.
Pros
Image editing is precise, and organization is more accurate and optimized.
Images can easily be uploaded to online galleries and websites.
Wide variety of digital asset management tools.
Cons
The interface can be overcrowded and overwhelming for beginners.
Compatibility
Windows 10, 8.1, 8, and 7
Luminar 4
With a fresh modern interface, image organization is swift and easy to do! Like the rest of the apps on the list, it can also do a fairly good job editing. Luminar is ahead of the curb because it has an AI sky replacement feature that can further enhance your image!
Luminar is ahead of many services that provide photo management for mac or photo management for windows, making it a strong option for professionals.
Pros
Editing features are ahead of the competition.
It has an integrated image catalog that's easy to navigate.
Seamless navigation.
Cons
The interface can be confusing for new users.
Compatibility
Windows 10 & Mac
Conclusion
Getting proper photo management for mac and photo management for windows can be a struggle. Regardless of which photo management service you use, make sure it can fit your needs as a professional or a hobbyist!