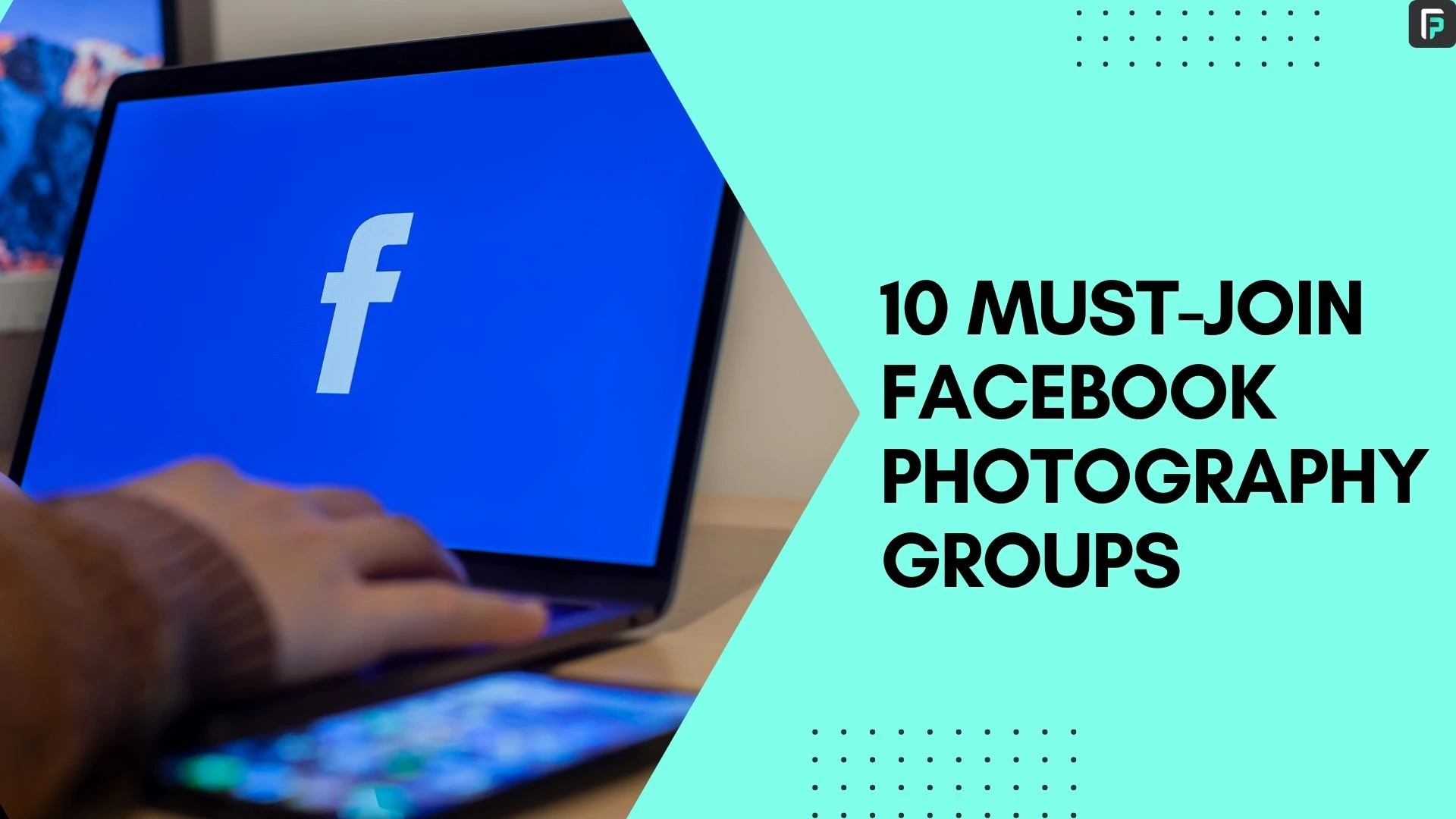 Instagram is a great place for photographers to show their work but when it comes to networking and discussions, Facebook groups take the spot.
Not just that, but Facebook groups are an amazing place for photographers, as they provide a platform for asking questions, constructive criticism, and seeking advice from other photographers.
There are several reasons why you may want to join photography-related Facebook groups as a photographer but the most crucial points are :
Networking:
Facebook groups can be a great way to connect with other photographers. Both locally and internationally, and other industry professionals. You can search for a more local photography group based on where you live or can join a general photography group.
Learning:
Many photography groups are filled with experienced photographers who are willing to share their tips and tricks. You can learn a lot by posting your doubts in those groups and asking for advice.
Some Facebook groups like "Learn! A kickass photography group" also provide a special 'files' section where you can find the right resources that you were looking for.
Inspiration:
Seeing the work of other photographers from your genre can be a source of inspiration and help you to think outside the box.
There are countless groups of photographers where they are sharing their work. Depending on what type of photography you do, you can search for those particular groups on Facebook and join them to get inspired.
Trends and news:
Facebook photography group gives you access to the trending topics, styles, and latest news happening in the photography industry, posted by the active photography members of the group.
Constructive criticism:
Receiving constructive criticism or CC from other photographers can help improve your work.
Some Facebook groups have strict rules regarding giving CC to the posts or work of other photographers unless specifically asked- so make sure you read the rules properly before giving one.
Work Opportunities:
Photography groups, especially local photography groups, often have job and freelance opportunities posted, and being a member of your local photography Facebook group can give you access to such opportunities.
Moreover, joining photography-related Facebook groups can be a great way to connect with other photographers, learn new skills, and find opportunities in the industry.
Apart from your local photography groups, here is a list of some awesome Facebook communities that you can join:
Best Facebook Photography Communities:
Learn! A kick-ass Photography Community
Art of Portrait Photography
Ben Hartley's Mastermind
Cassidy Lynn Education
Brand Photography Community with Meg McMillan
High School Senior Photographers
Fuel Your Photos – SEO for Photographers
Emotional Storytelling with Twyla Jones
Summerana Photography Society
TheLawTog® – The Go-To Legal Resource for Photographers
"Learn! a kick-ass photography community" is one of the most resourceful groups on Facebook with its free guides and resources available in the files section.
You can ask questions, get constructive criticism on your work, and take advice on almost any photography topic from the group members, and they will be quick to help you out in the comments section.
The group admin "Anna Tenne" also frequently organizes exciting photo challenges based on different themes for the group members.
With over 100k+ members, Art of portrait photography is all about portrait photographers sharing their work.
If you are a portrait photographer, make sure to join this community and you will daily get access to the portrait work of all the photographers from all around the world to keep you inspired.
The admin, "Hanna Saba" is a photographer based in Sydney, Australia who specializes in weddings/events, portraits & landscapes. Hanna is also a YouTube Content Creator, a lens review contributor to Samyang Optics Australia, and a FilterPixel Ambassador.
Ben Hartley is a wedding photographer and educator who helps photographers get their dream clients with his six-figure mastermind course.
The Facebook group consists of like-minded portrait and wedding photographers who want to grow their photography business to the next level. Ben Hartley also posts his workshops and podcast clips for his group members that offer valuable tips and deep insights for growing your business.
Cassidy Lynn is an award-winning wedding and elopement photographer who also is the host of the famous photography podcast "Oh Shoot!".
Cassidy also offers mentorship sessions on various photography-related topics to aspiring photographers.
Cassidy Lynn Education Facebook group is an amazing resource for photographers to ask their doubts, and questions and interact with each other. The Facebook group also contains free workshop videos of Cassidy talking about building a successful photo business.
Meg McMillan is a successful brand photographer who has built a successful brand photography business by working with her dream clients.
If you are a brand photographer, this is an excellent group for you to join and interact with Meg and other aspiring brand photographers.
Inside Meg's Facebook group you can ask questions and dwell in discussions related to brand photography. You are also free to attend her live workshops where she talks about different topics related to brand photography.
This is a group dedicated to high school senior photography. Photographers who are into shooting high school senior pictures can join this group to discuss, ask questions or get constructive feedback on their photos.
The group is created and managed by Renee Bown, who is a professional photographer specializing in high school senior photos. Renee also shares free tips and tricks to help you grow your business inside the group.
SEO is an important part of marketing strategy which a lot of photographers struggle with.
This group is made for photographers to discuss strategies, ask questions, and clear doubts regarding Local SEO, On page SEO, Off-page SEO, technical SEO, and also about ranking your business for relevant keywords.
This group is created by "Fuel Your Photos" which is an educational community for improving SEO for photographers. Founded by Corey and Dylan, they also sell courses for photographers specifically curated to improve the SEO for your photography business.
"Emotional Storytelling with Twyla Jones" facebook group is for those who want to click more than just beautiful pictures. This group is for photographers that are into storytelling and want to tell a story and invoke feelings with their pictures.
If you want to improve your storytelling skills and get resources to inspire your mind for creating pictures that invoke feelings through emotional storytelling then this group is perfect for you to join.
"Summerana Photography society" is a Facebook group created by Grace Pamela who is the founder of Summerana Academy.
Summerana is a virtual academy, community, & magazine for creatives where you can learn photography, marketing, Lightroom and Photoshop editing, and more from Grace and 20+ instructors at Summerana.
Their Facebook Group is created as a safe space for all photographers that want to discuss their photography-related struggles, be better at photoshop and Lightroom, and get inspired by other photographers' work.
TheLawTog is a US-based educational website and community group for photographers to share info on business, marketing, the law, and more.
The LawTog Facebook group is recognized for discussions regarding photography-related legal work.
However, as the description says the information given in the group should not be considered legal advice. This group is just for clearing doubts and making certain things clear when it comes to the legal aspect of running a photography business, such as creating a valid contract for the client.
To get proper legal advice, photographers can look into ThelawTog's website or consult their lawyers.
Conclusion
Facebook photography groups are a fantastic resource for photographers when it comes to seeking knowledge, getting inspiration, networking with other photographers, and clearing doubts.
If you are thinking to invest in a photography course and want to learn from the best, make sure to check out our blog on "Best Photography Educators.